Software Solutions
Choosing the correct software for your application is one of most important decisions to be made and mistakes can be very costly to your organization. For software that's right for your application, Emerald Datacom Products, Inc is your expert source and can offer industry trained advice and first hand solutions experience to create a system for optimum performance and longevity.

Whether you need a label design software package to manage and create shipping labels or you need a warehouse management system, Emerald Datacom Products is here to assist you in making the right decision. Personal assistance from our software specialists is just a phone call away.
Label Design - EASYLABEL®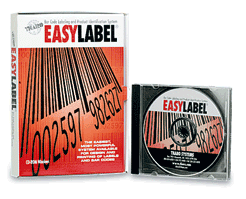 If you have just a couple of label designs that you use, Emerald Datacom Products can create these for you as a custom service. However, if you would like to create your own label designs in house, we can provide you with software to do this. Not only can we provide you with the software, but we can provide expert installation and employee training on the software.
The industry standard for label design software - EASYLABEL® was created in 1985 and remains the leader and benchmark in label design software.
IntelliTrack® Data Management Software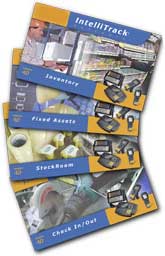 IntelliTrack® data management software is designed to maintain inventory in a variety of business environments. This user-friendly inventory tracking system combines state-of-the-art bar code data collection on your portable data terminal, with a sophisticated Windows®-based inventory management program for your PC.
Custom Software Solutions

Emerald Datacom Products is available to help you develop customer software solutions on some smaller, clearly defined projects. We have developed software for special reporting, interfacing a mainframe system with a PC warehouse management system, custom data capture software, and several other systems

Call us for an appointment to discuss your project.